Creating a New Games Project
To create your new Games Project, click the 'Create' button, to bring up the project creation entry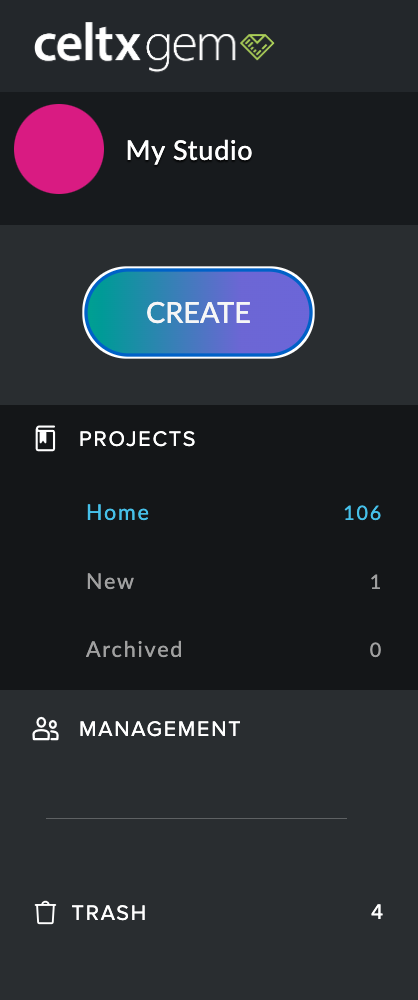 Give your project a name and if you have a screenplay-formatted document that you want to start from, it can be uploaded from here for adaptation (you can also do this later within the script editor itself).
By clicking 'Share with all members', you can automatically share your project with everyone on your team upon creation.
Games Project Documents
After you create your project, you'll be brought right to the editor, with a fly-out menu on the left-hand side detailing the components of the project.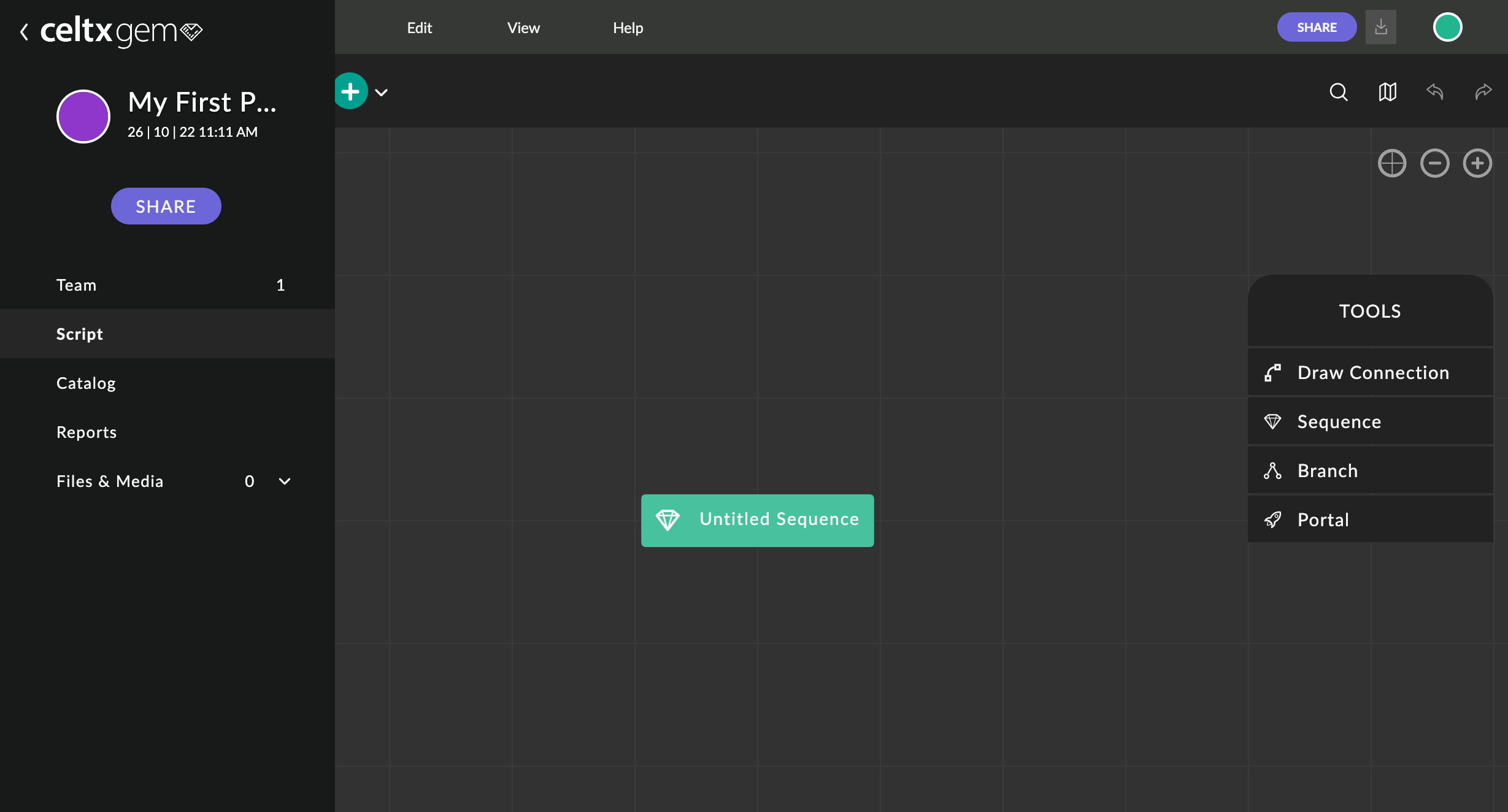 Each project composed of the following three modules:
Script
This is where you write your script and build your storymap.
Catalog
This is a reference list of all assets created in your script.
Reports
This displays both your script context and your assets in a contextualized, filterable view that allows for mass editing of content.
To return to your Project Index, click the "back" indicator at the top left corner of the fly-out menu.
Managing Your Projects
Once you have created your project it will appear in your main Studio view. By selecting the checkbox on the left-hand side of your project, it will bring up a selection of options at the top of your project list which will allow you to rename it, store it in a folder for organization, duplicate it, archive it, or trash it.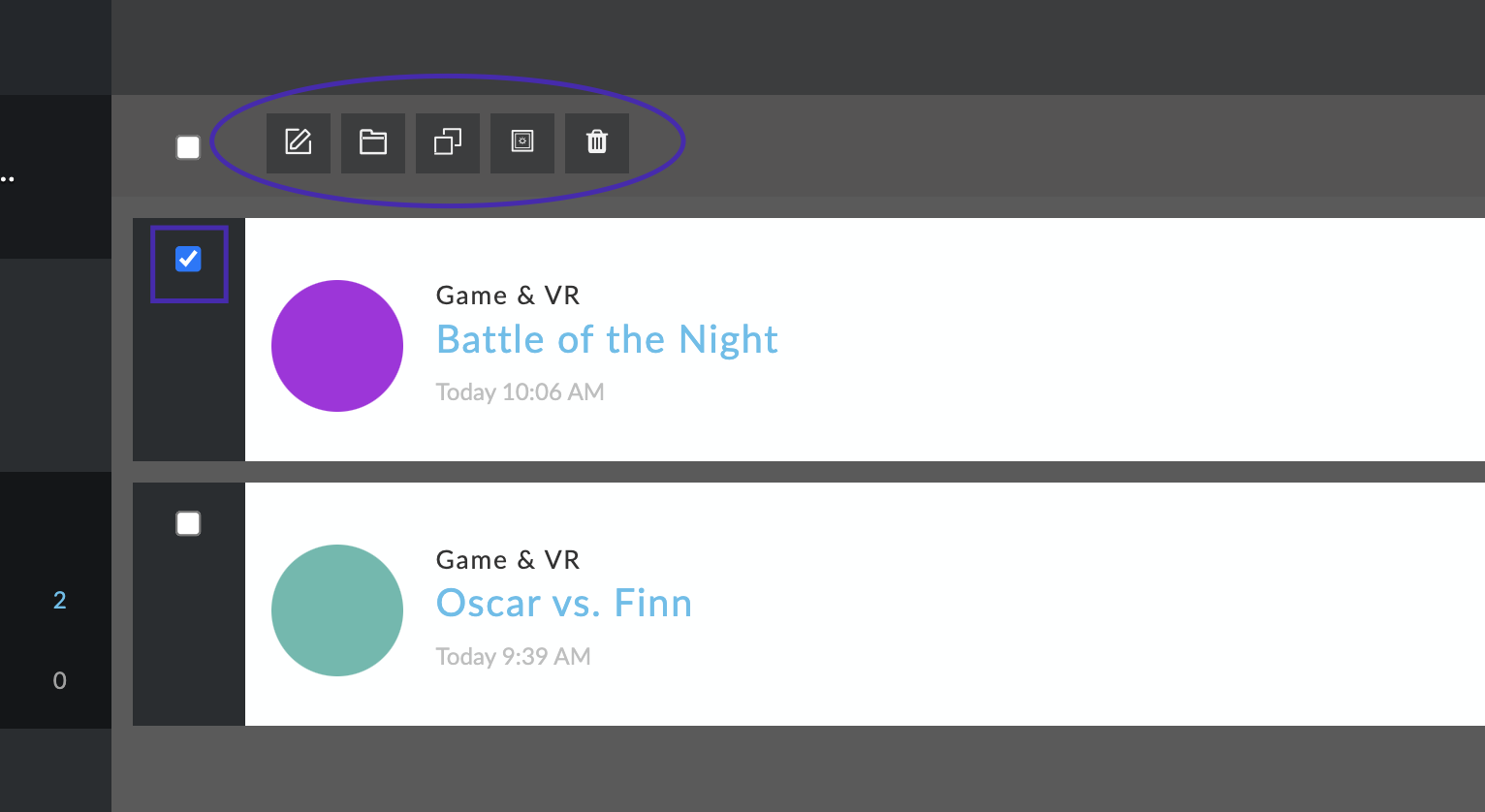 Foldering & Archiving Projects
Our folders and archiving tools let you organize your projects as you see fit. You can create folders by selecting one or more projects that you want to group together and click on the 'Folder' icon. Click on 'Add to a New Folder' and give it a name.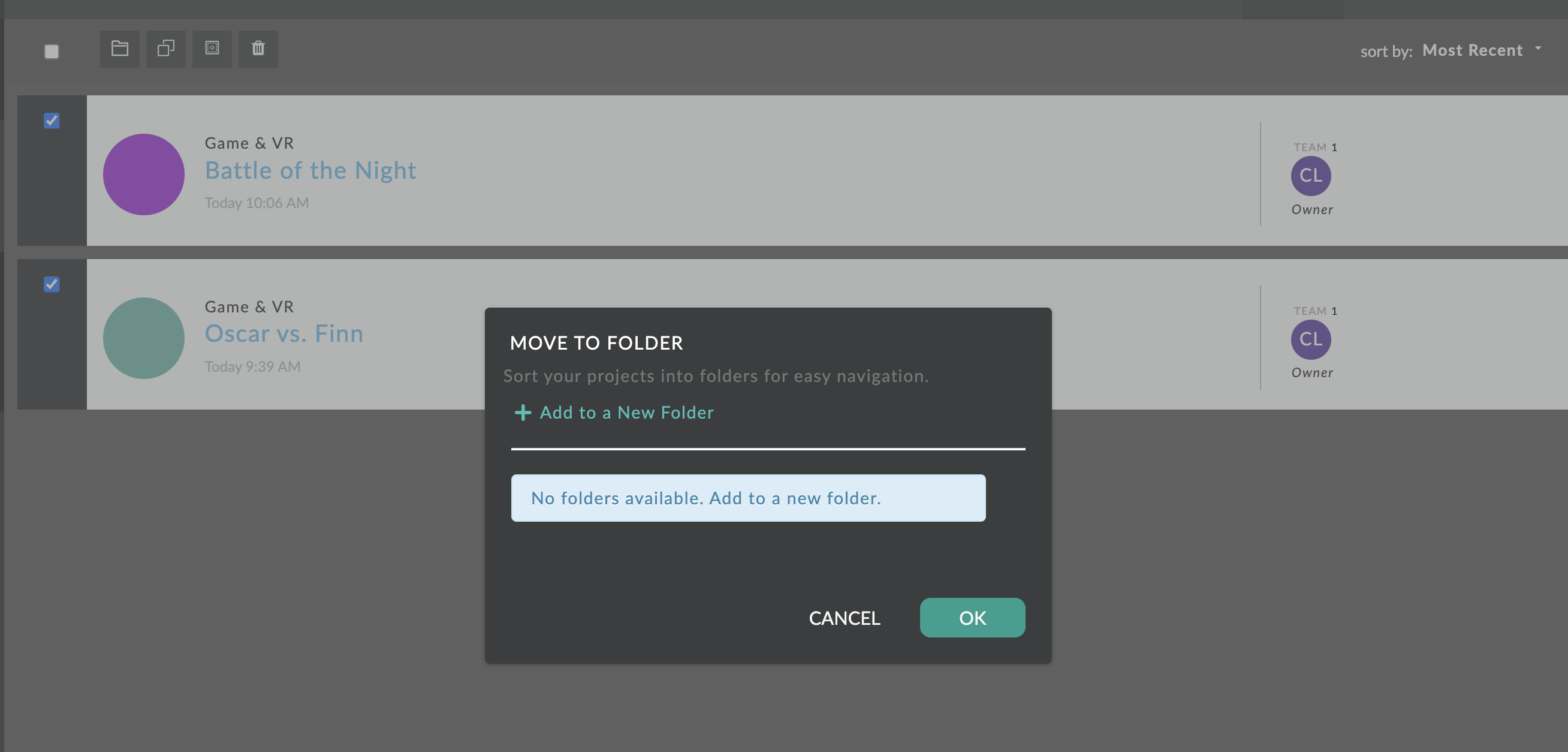 This will create a new folder for you on the left-hand side of your Project list. You can add new projects to any of your existing folders at anytime.
To take projects out of your folders and return them to your home view, select them and click on 'Move to Home'.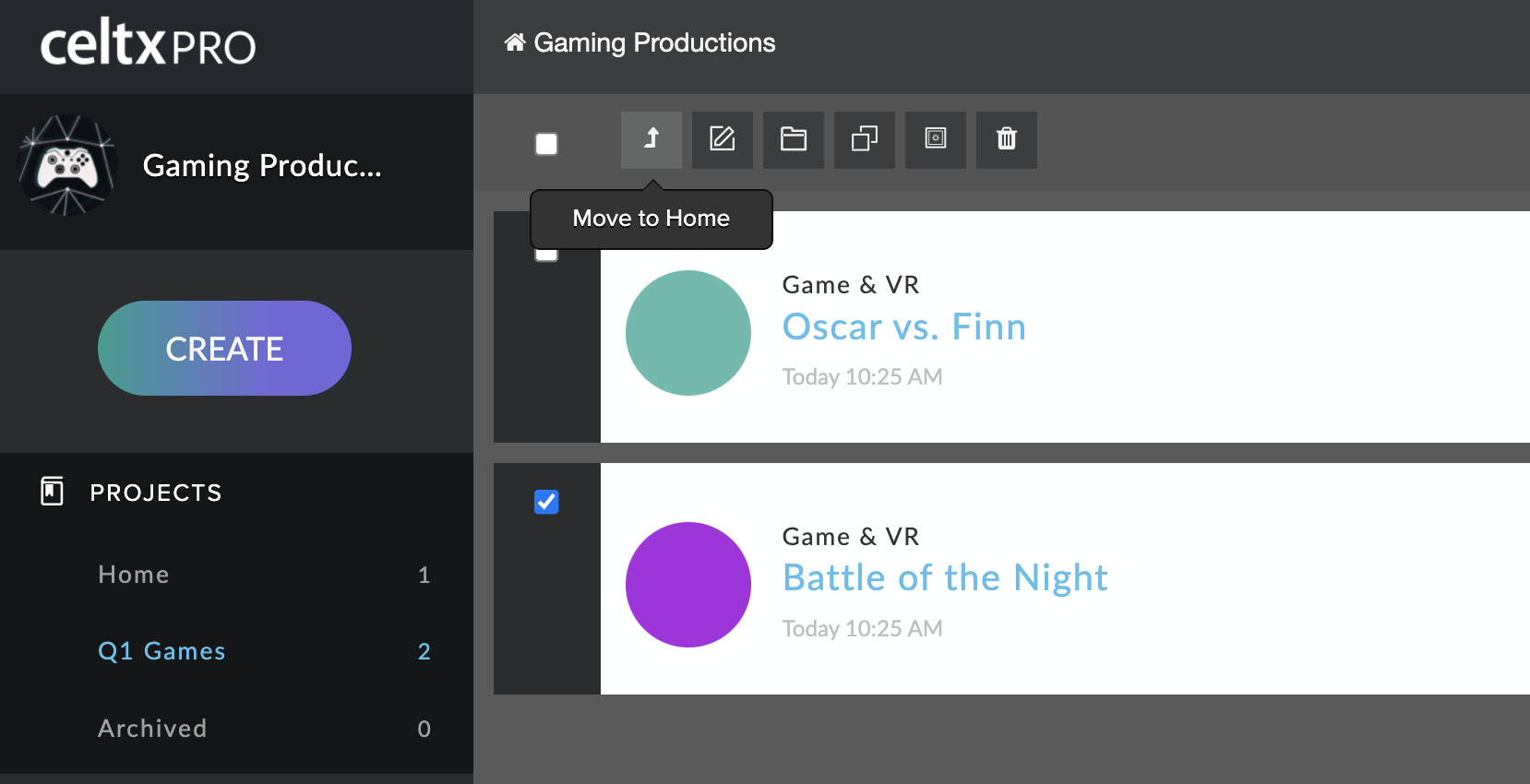 You can move projects from one folder to another by selecting the project and clicking on the 'Folder' icon.
If you have older projects that you would like to put away for safe keeping, you can put them in your Archive folder by selecting the project and clicking the 'Archive' icon. You can return projects to your home view from your Archive the same way as you would from a Folder.
Deleting Projects
You can delete a project from your Studio by selecting it, and clicking on the 'Trash' icon. This will move your project to the Trash folder on the left-hand side of your Project list. To permanently delete this project, you must select it from within the Trash folder, and select the 'Permanently Delete Items'. You cannot bring a project back once it has been permanently deleted.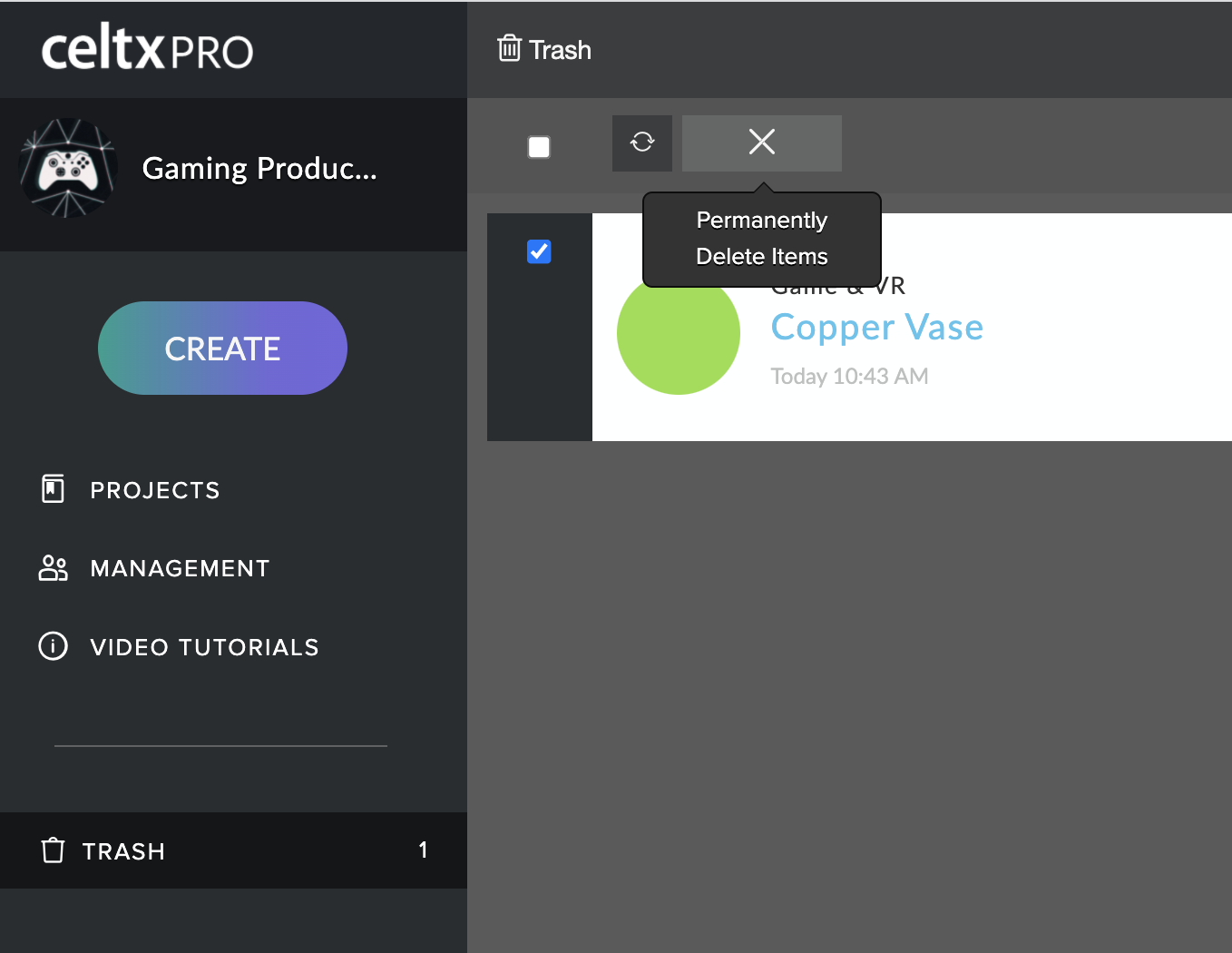 From the Trash folder, you can also restore a project if you did not mean to delete it. Do this by selecting the project, and clicking on the 'Restore' icon.