Creating Projects
Upon logging in, if no projects are available, users will see an entry field to create their first project. Upon confirmation of project creation, users will be brought to their editors.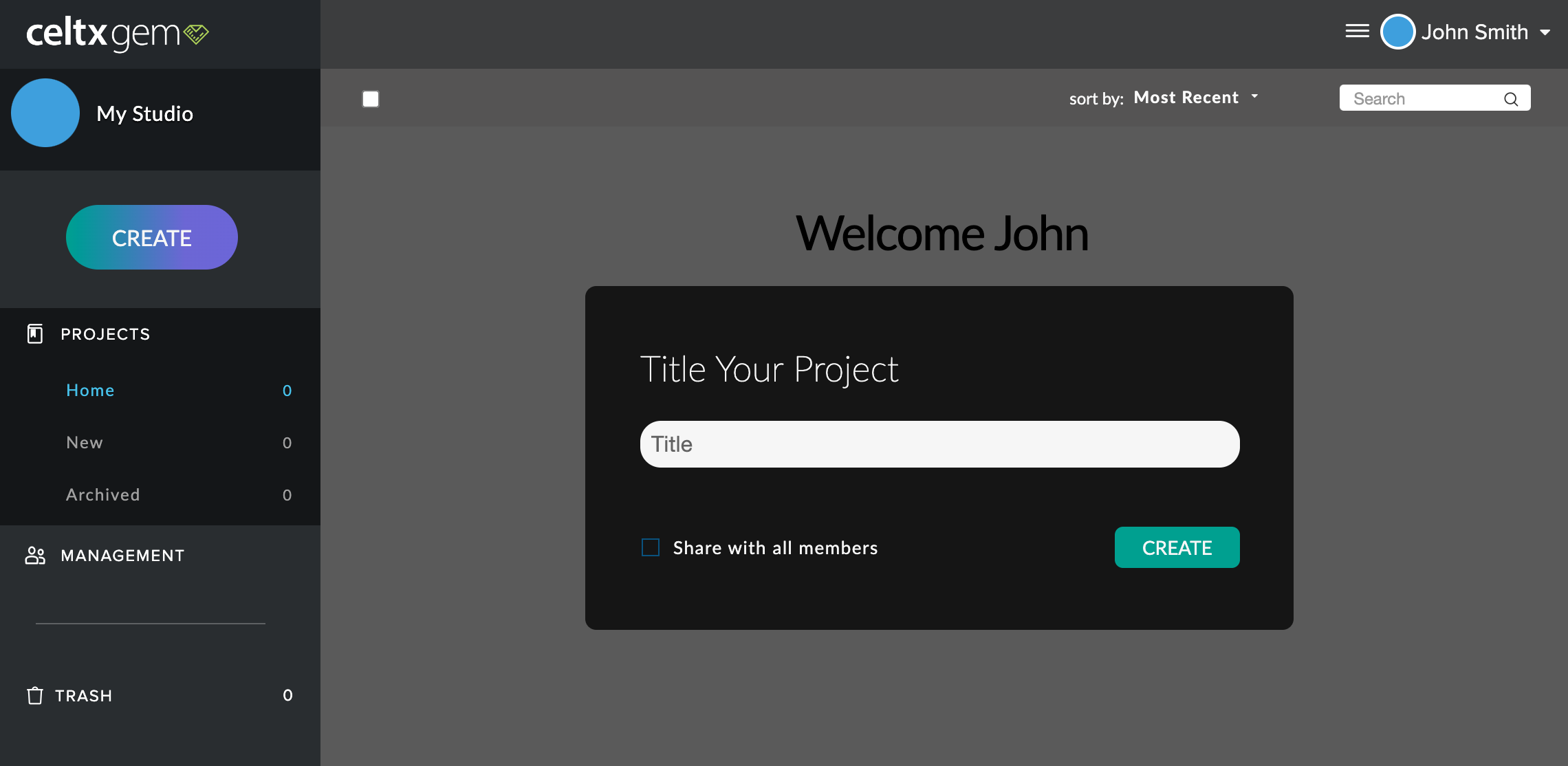 When projects are created, they'll appear in a list on the main Studio page. To create another project, just click "Create" on the sidebar.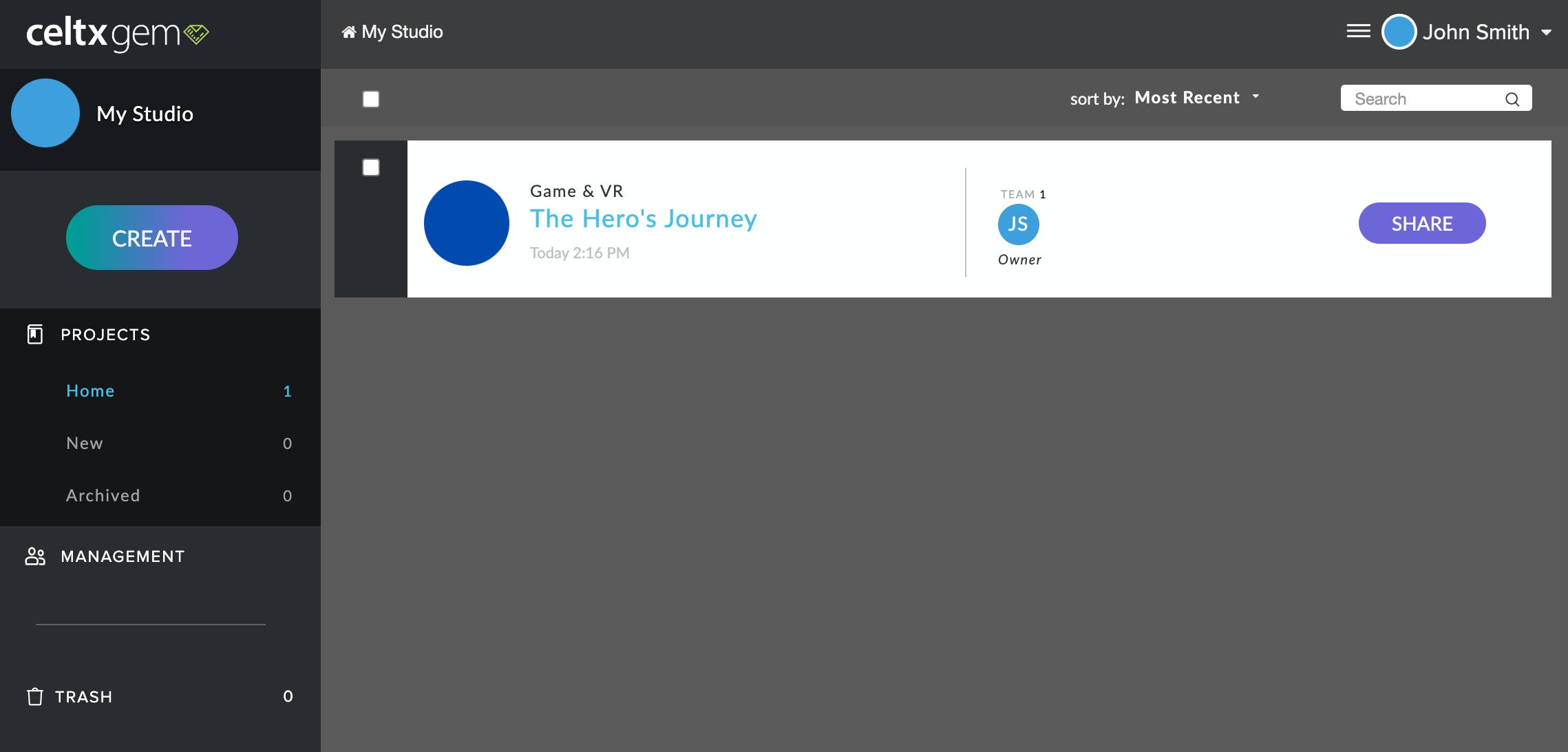 Project Management
Any projects available to users will have a number of settings, which can be accessed by selecting the checkboxes next to the project listing. Depending on the users ownership they may rename, folder, duplicate, archive, or trash the project. If a user is not the owner of the project, they won't be able to delete it, but can leave the project.

Deleting Projects
To delete a project, check the box next to the project in the listing, and select the "Trash" icon amongst the menu options that appear. This will move the project to the Studio Trash folder. Once a project is in the Trash folder, they will have the option to either Restore the project(s), or Delete the project(s) permanently.

Next Up >> Sharing Your Project